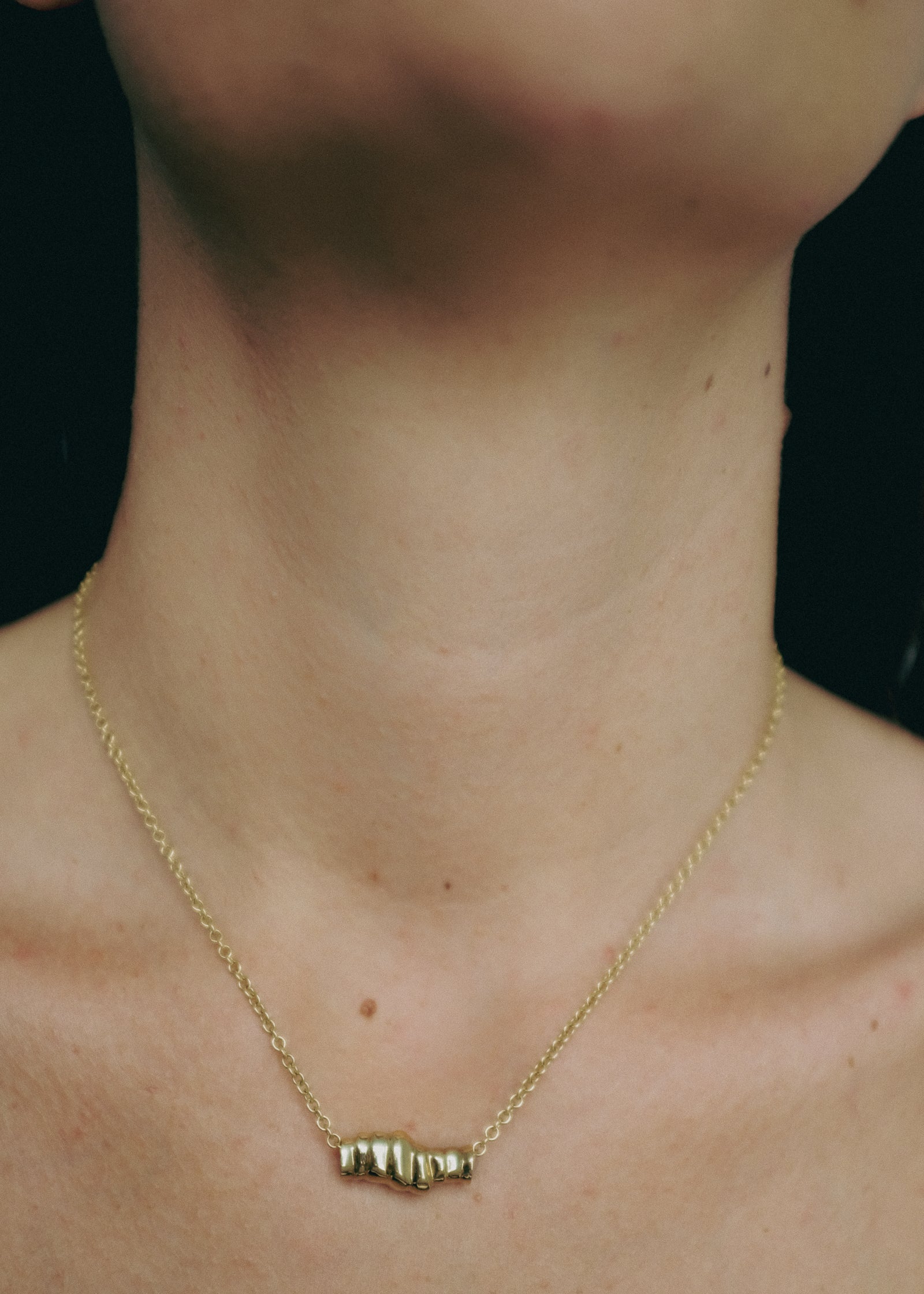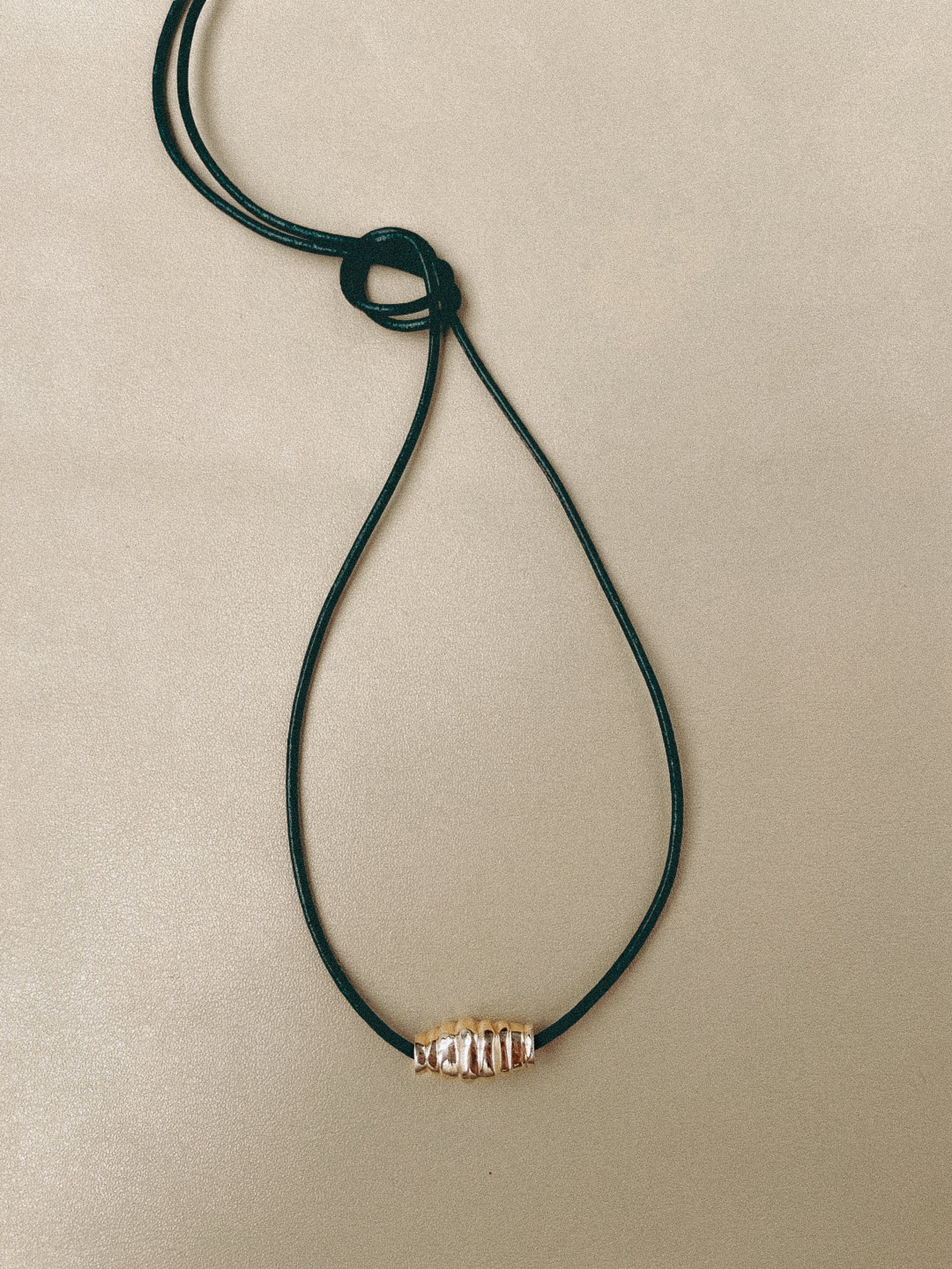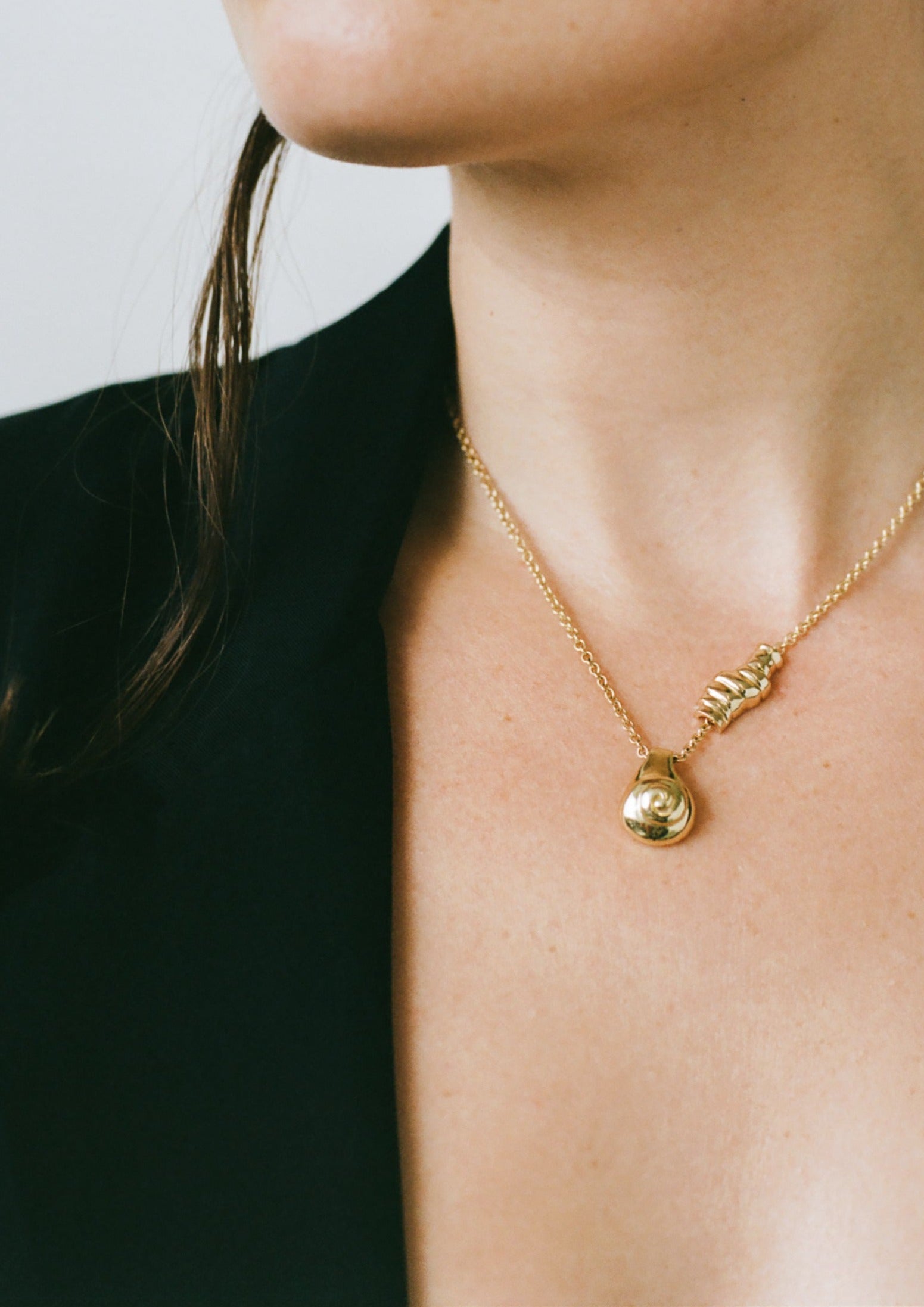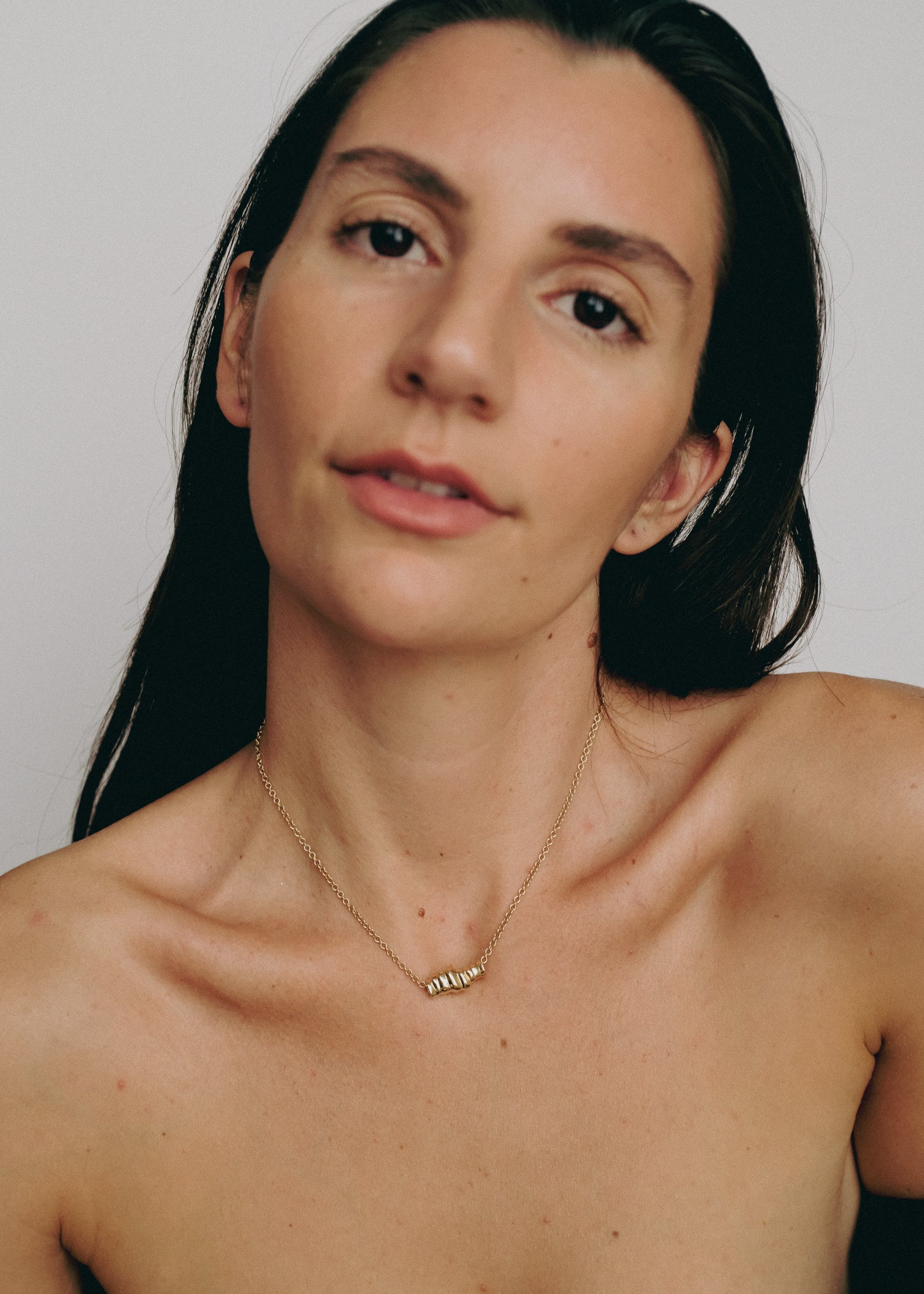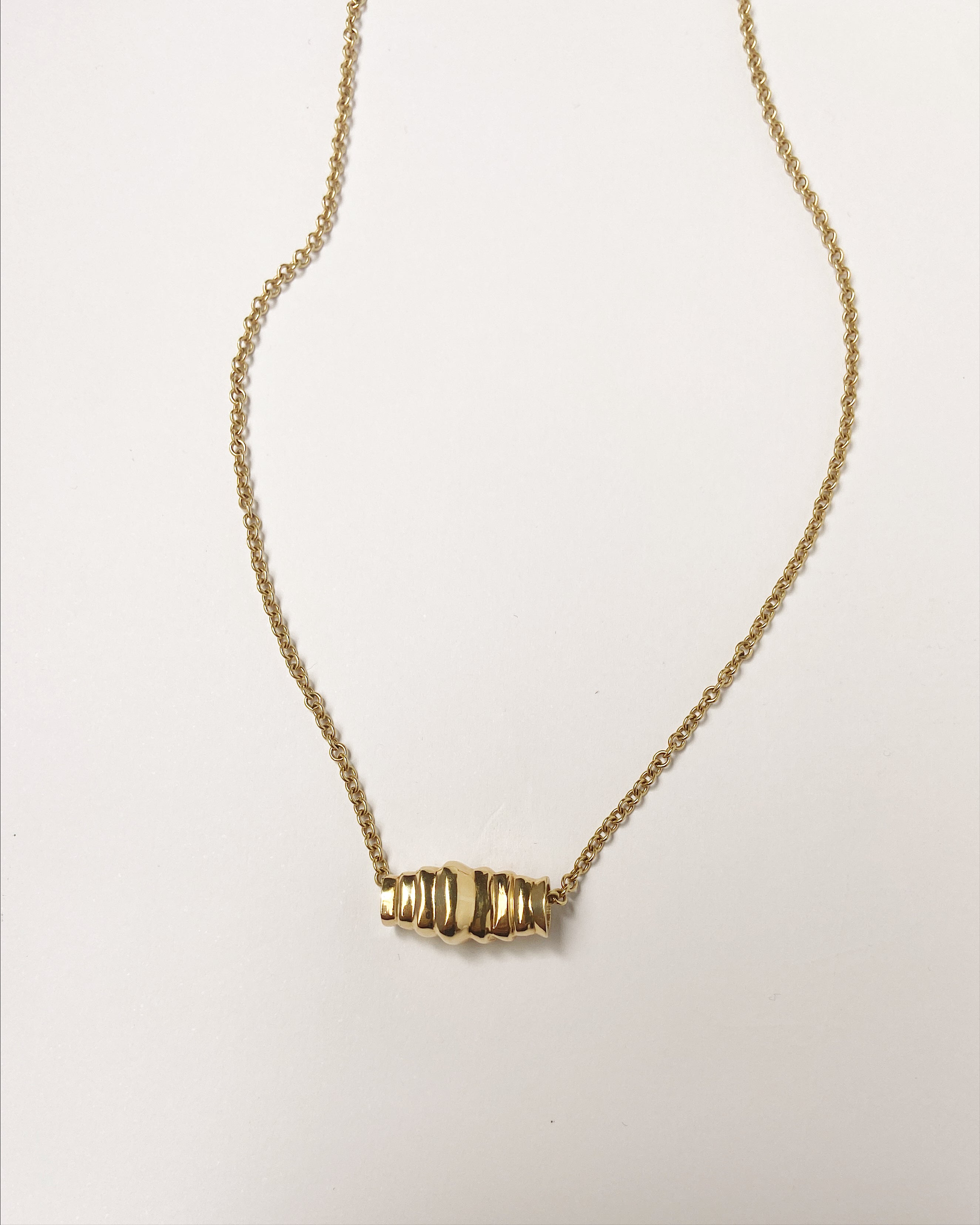 Caterpillar Bead Necklace in 18k Fairmined Gold
Description
Details
Shipping
Caterpillar bead necklace featuring a moving caterpillar. Caterpillars star our first collection because of the beautiful representation of transformation. This bead can easily be worn along with another charm next to it, on its own, or in a bracelet.  
Caterpillars spin themselves a silky cocoon into a shiny chrysalis, and within its protective casing, the caterpillar transforms its body, eventually emerging as a beautiful butterfly. Caterpillars remind us that transformation takes time, it's inevitable and beautiful, and we wanted to immortalize this reminder with an everyday piece.
-18K Fairmined Gold 2.28mm Cable Chain 
-Pendant is  3/4" long, 1/4" wide at the widest part.
-Made from solid 18k Fairmined Gold
-Handcrafted in New York

This is a made to order piece. Please allow 2 weeks for your order to ship.