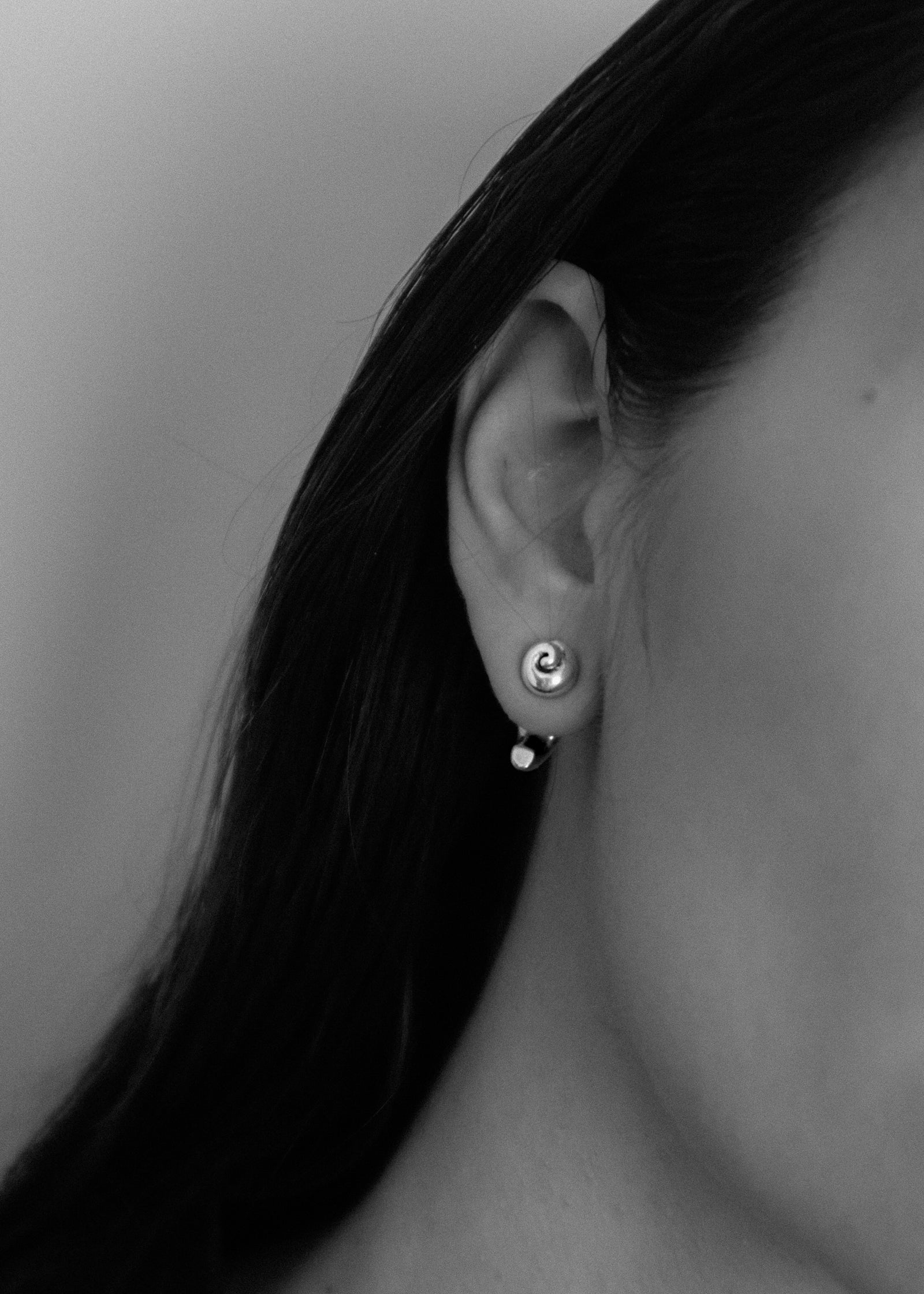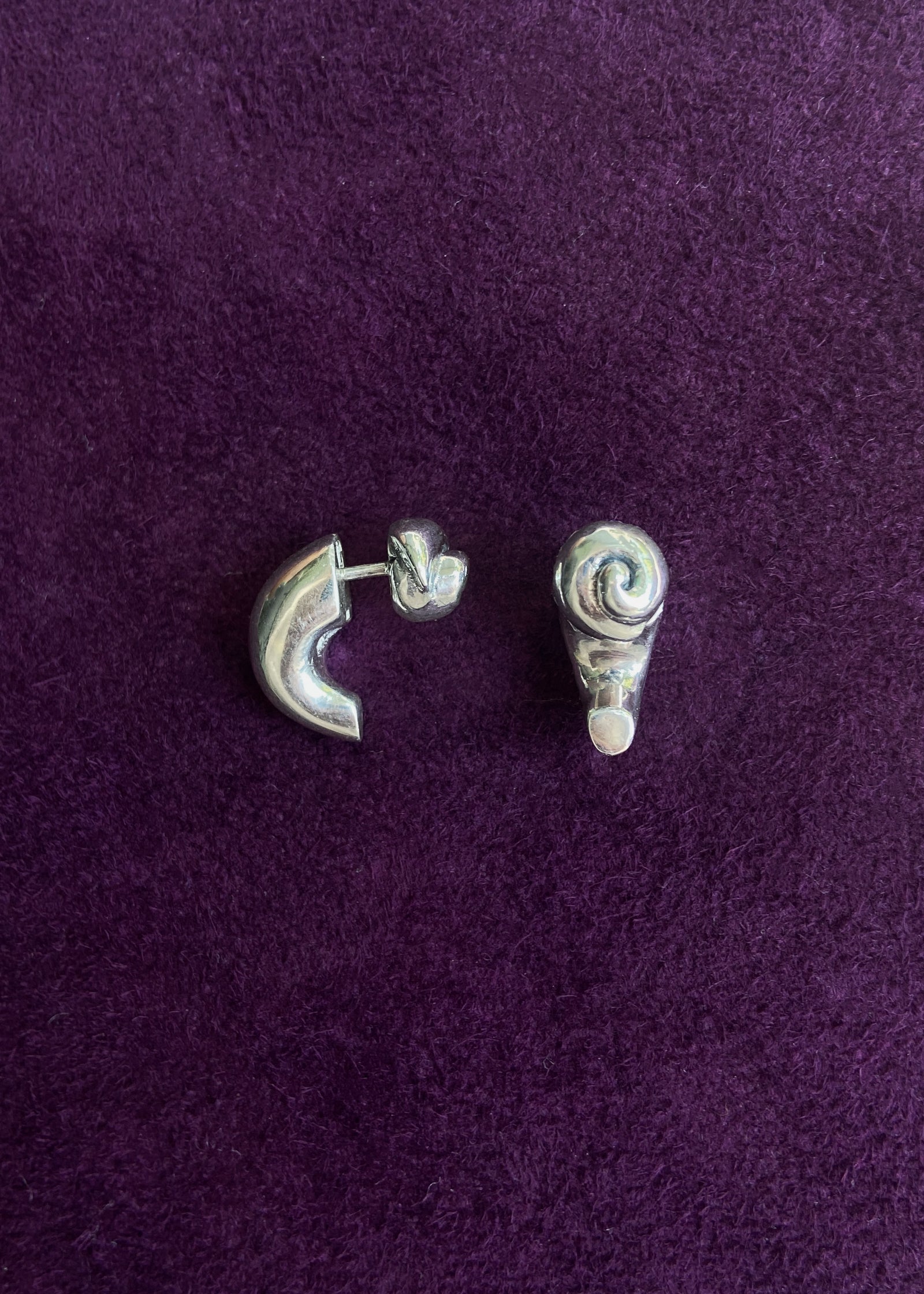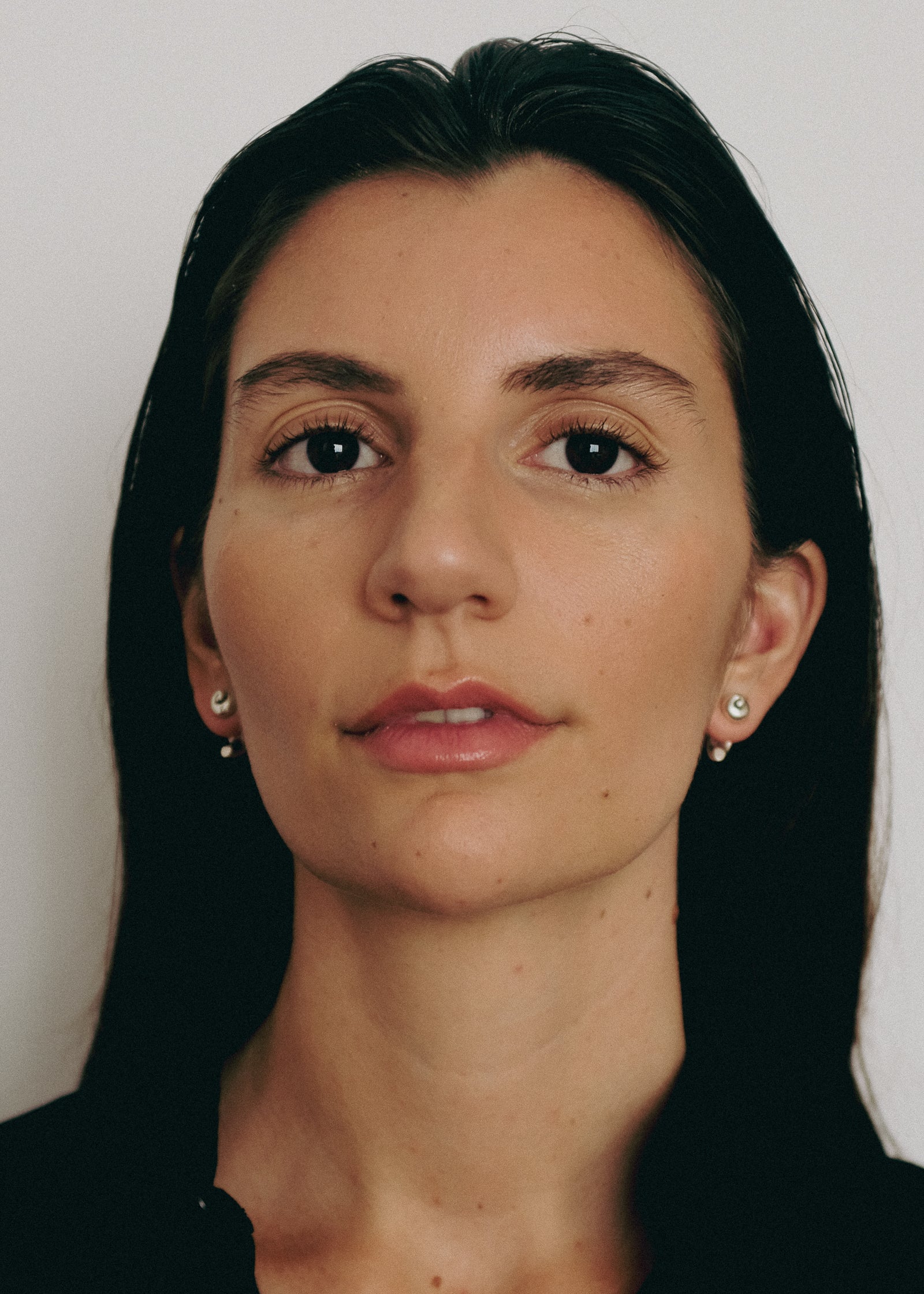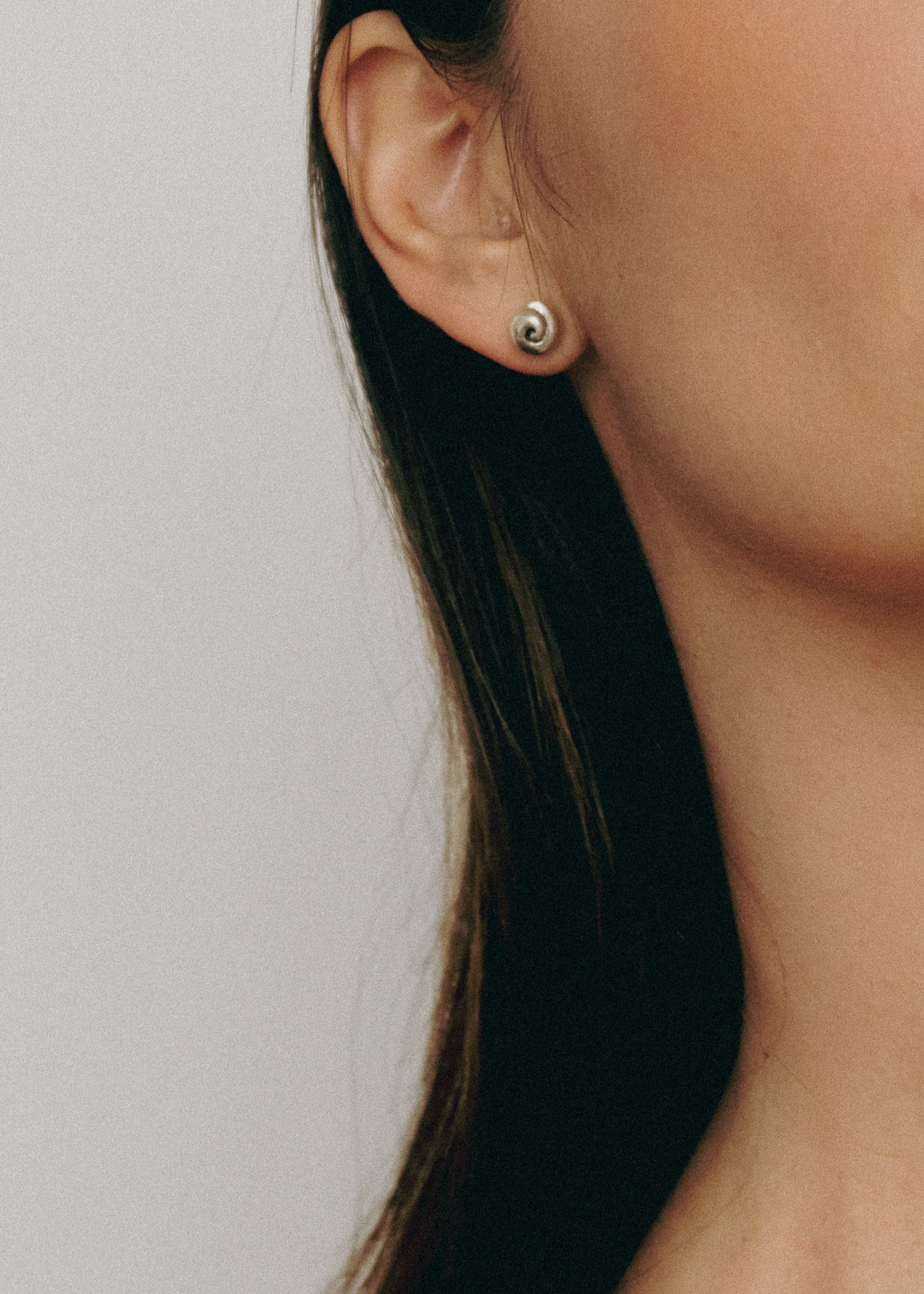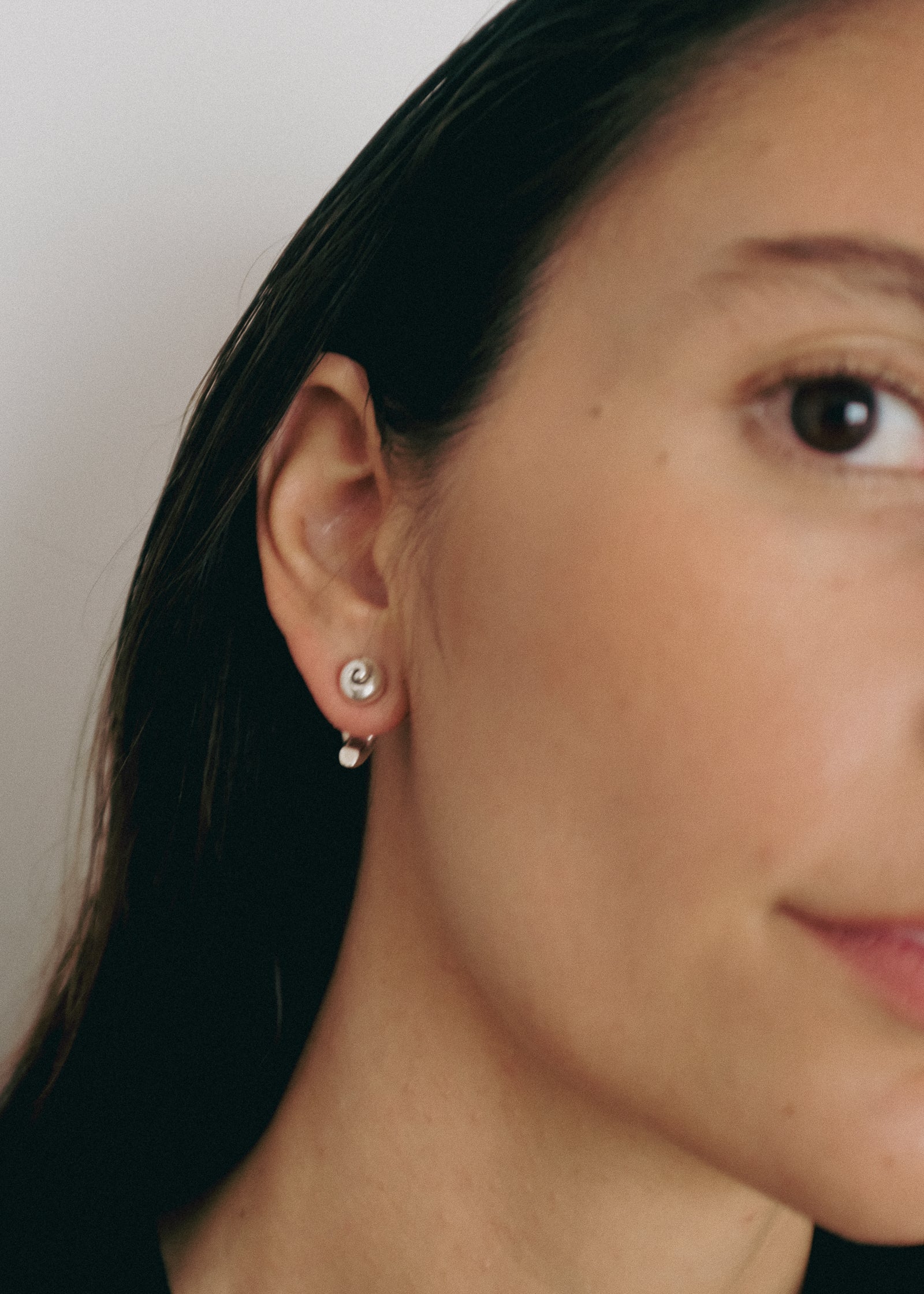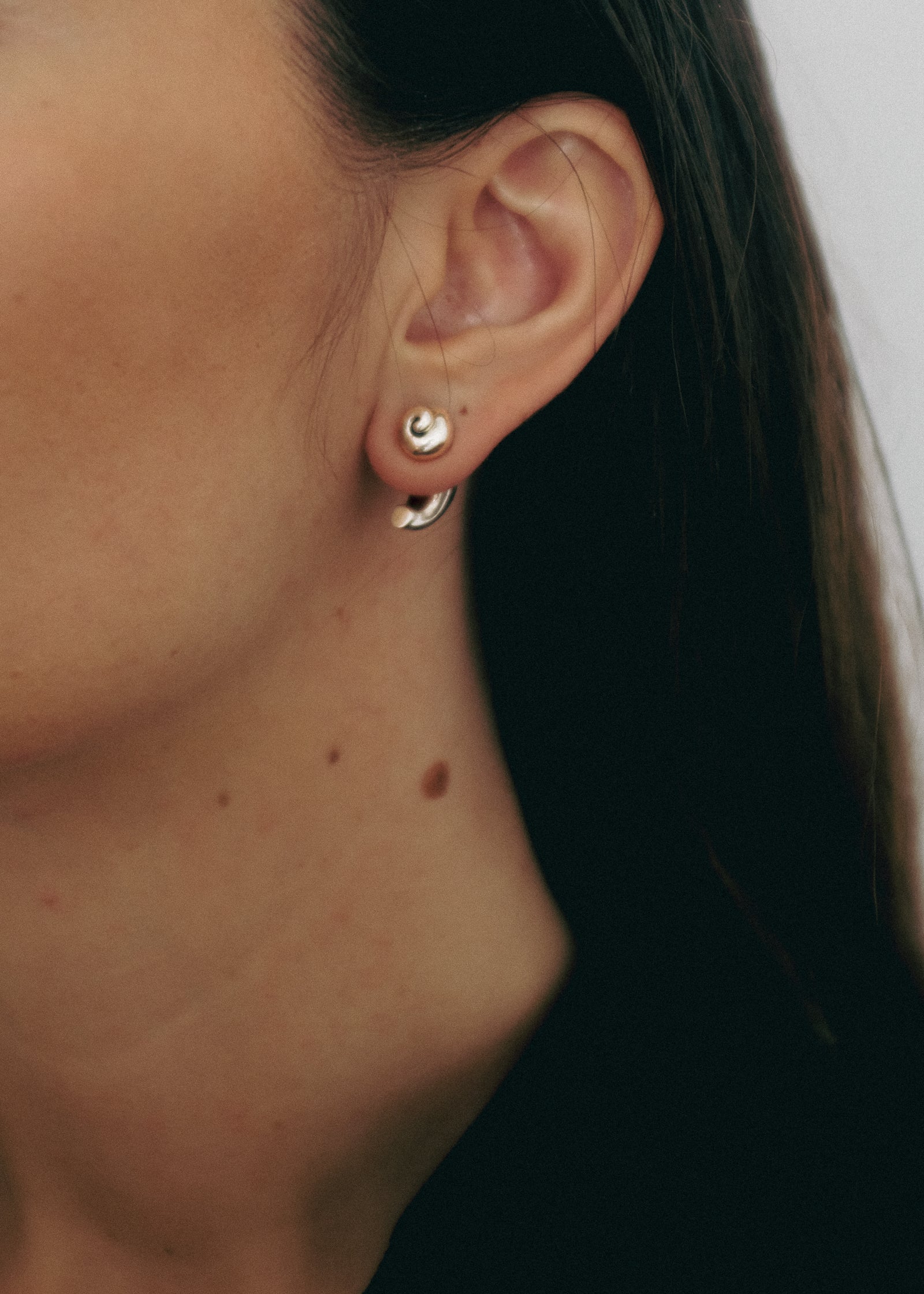 Description
Details
Shipping
Demi hoops paired with the caracol stud. Timeless and classic, you can wear them with the caracol stud facing the front or the back. These earrings have a screw-in post system to keep them secure, and your purchase will include the sterling silver screw-ins butterfly backs to facilitate wearing the caracol studs on their own.
Land and sea snails, while in metamorphosis, were very common in the early period of gold work. Time was conceived as being cyclical or like a spiral. The metamorphosis that occurred in certain animals, such as insects, represented the never-ending cycle of life-the death, and rebirth that all beings were subjected to. Snails are an ongoing inspiration for Daniella's work.  
-Recycled sterling silver
-Demi hoop is 5/8 tall, and Caracol stud is 1/4" wide.
-Handcrafted in Mexico City

This is a made to order piece. Please allow 2 weeks for your order to ship.