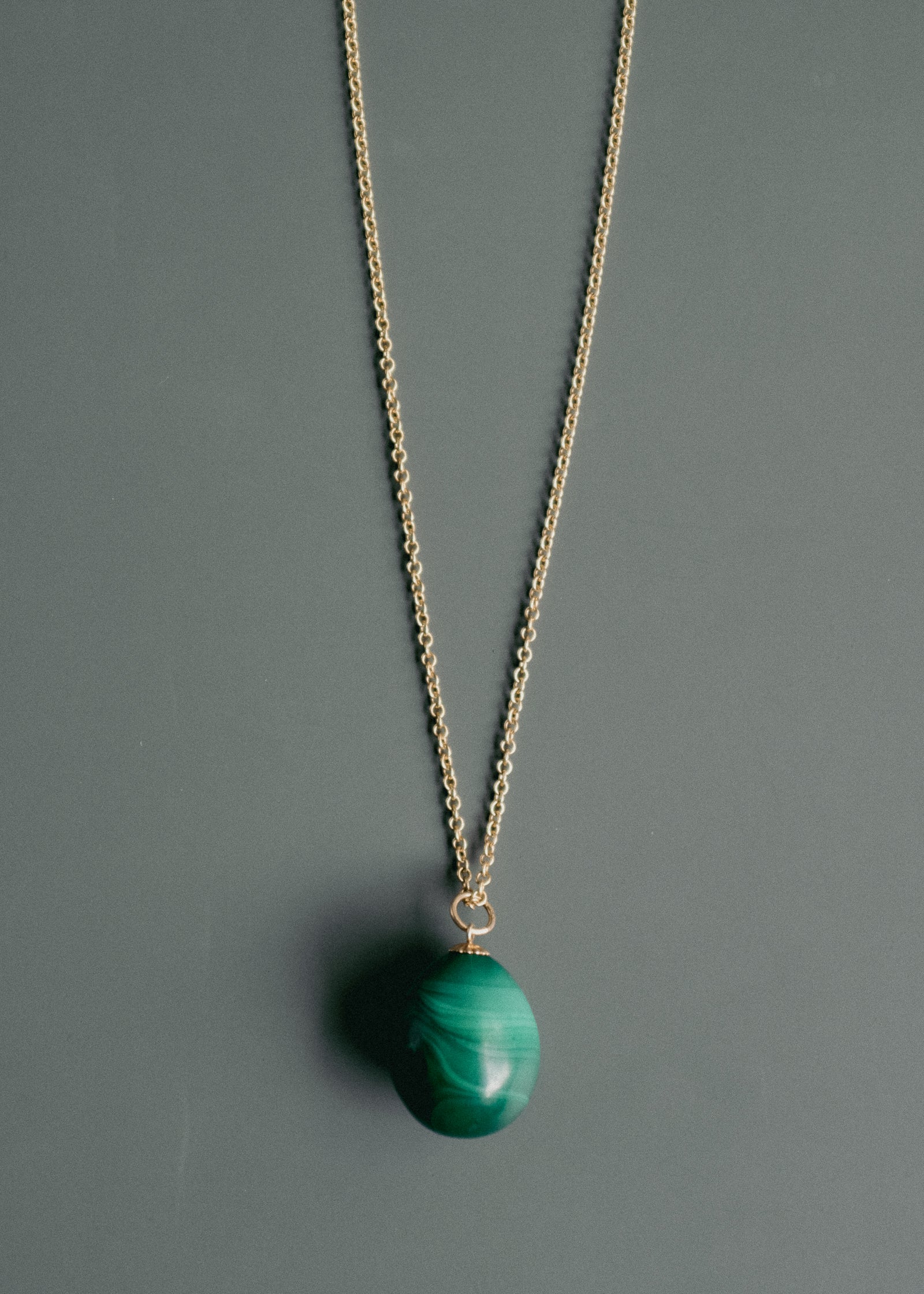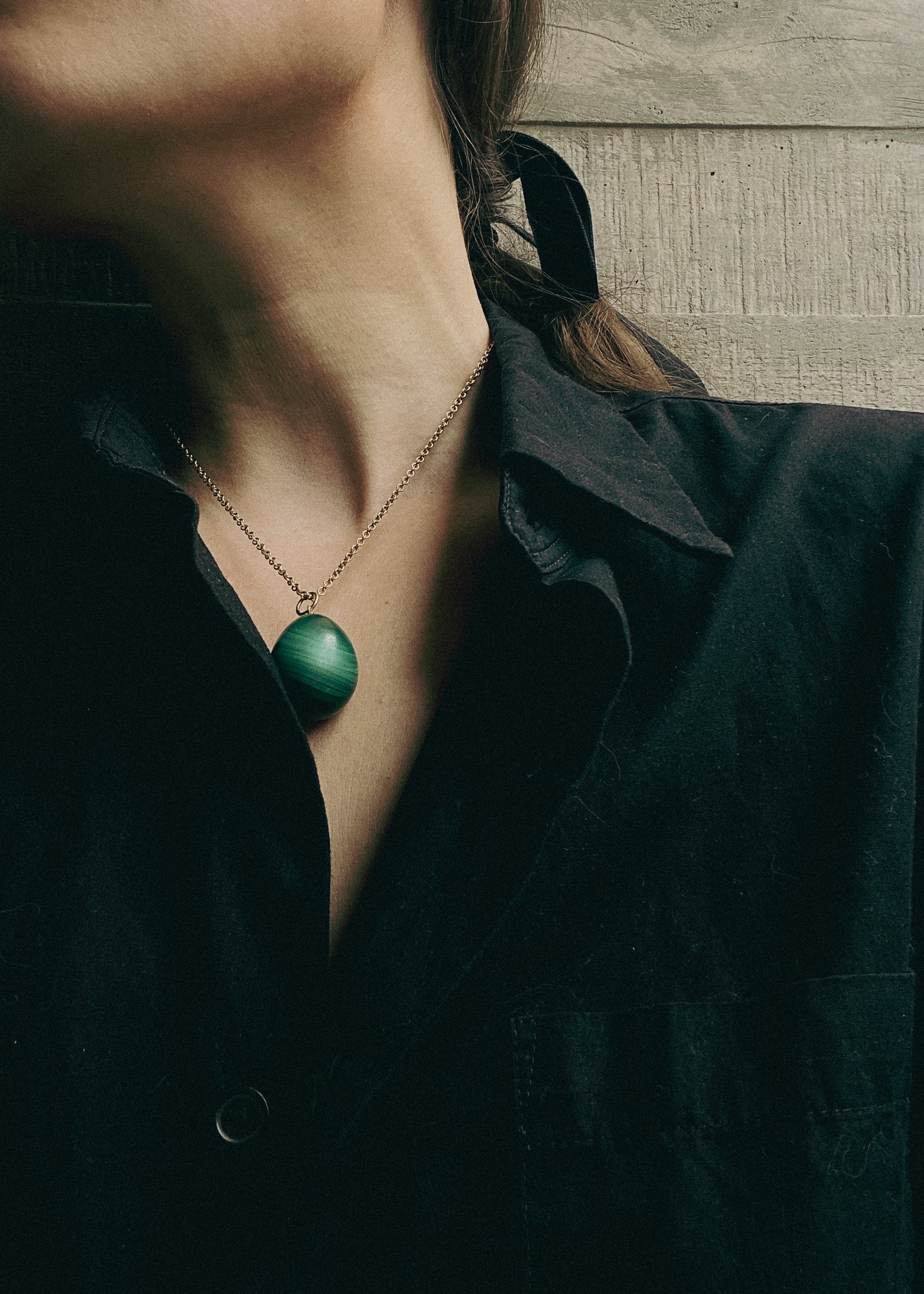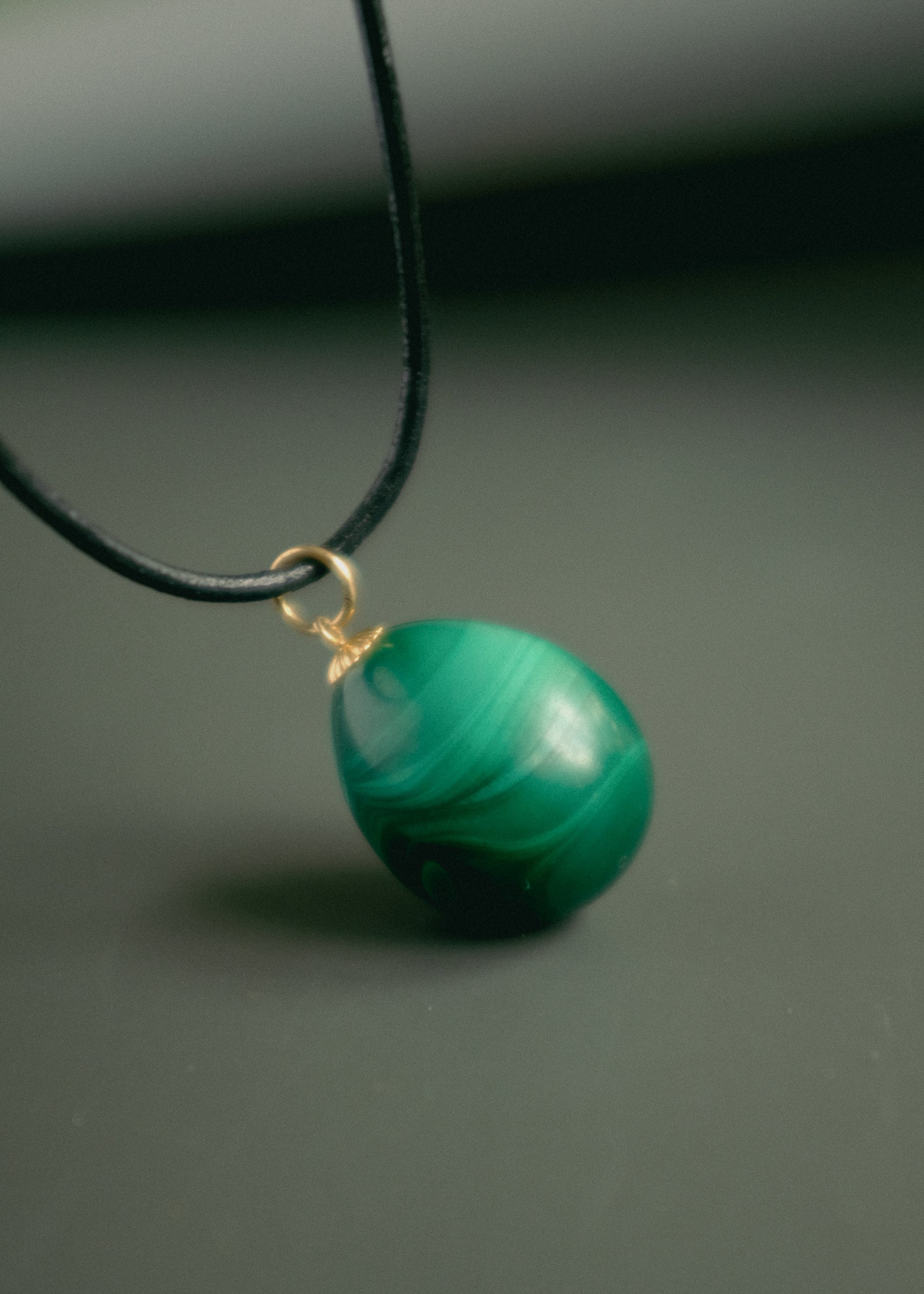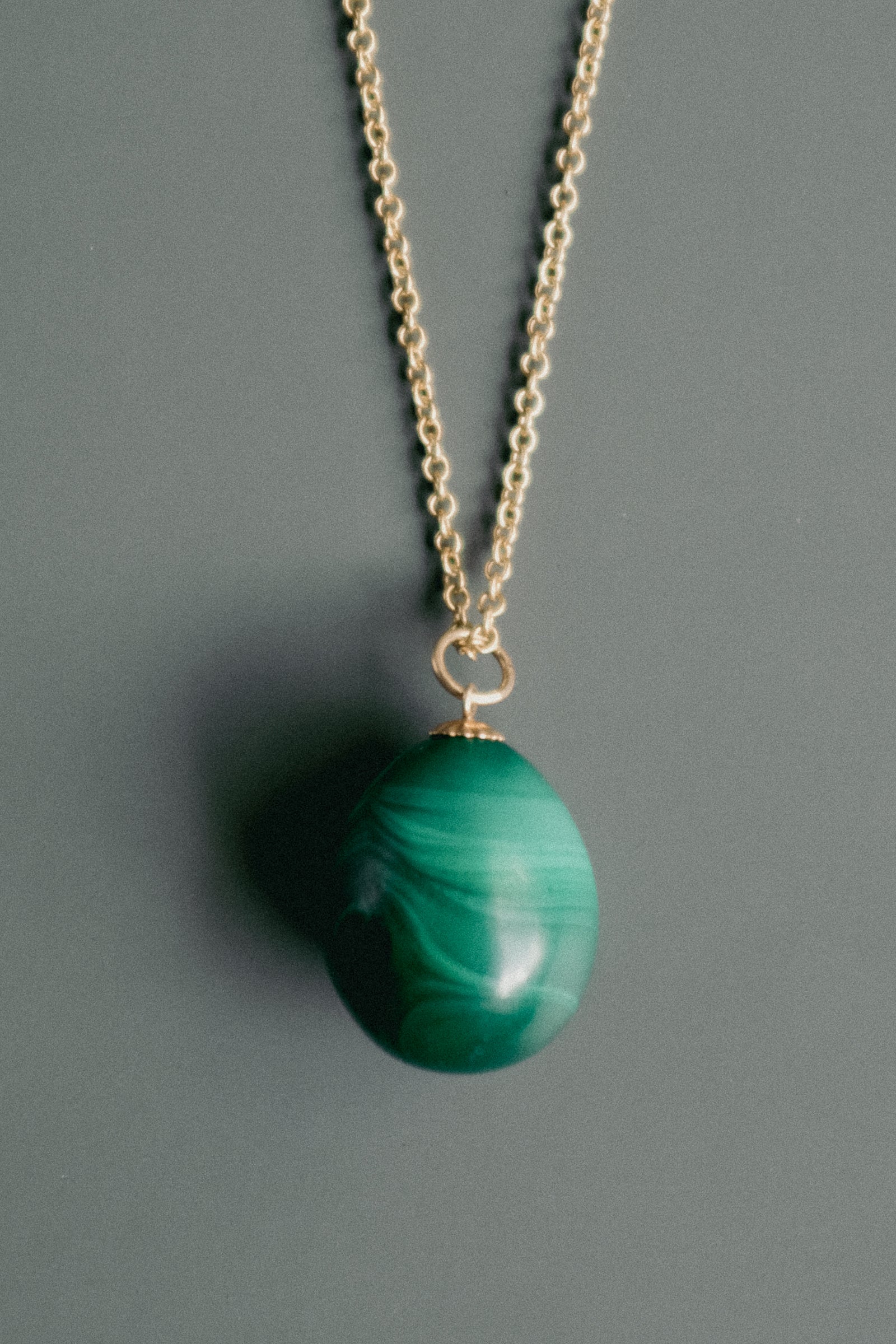 Description
Details
Shipping
Rare Malachite drop sphere pendant set on a sterling silver with gold plating. The pendant is sold alone, and it looks beautiful on a gold chain or a leather rope. This pendant is weighty and feels beautiful to hold.
Malachite is a mineral known for its stunning green color and unique banded patterns. It is a copper carbonate hydroxide mineral and is formed through the weathering of copper ores. The bright green color of malachite is a result of the presence of copper in its composition. 
Malachite's swirling patterns resemble natural landscapes, making each piece of malachite unique and evocative.
This is a unique piece and once sold it won't come back in stock. 
-Necklace is 15" long 30" circumference
-Beads are 1cm wide
-Handcrafted in Mexico

This item is ready to ship