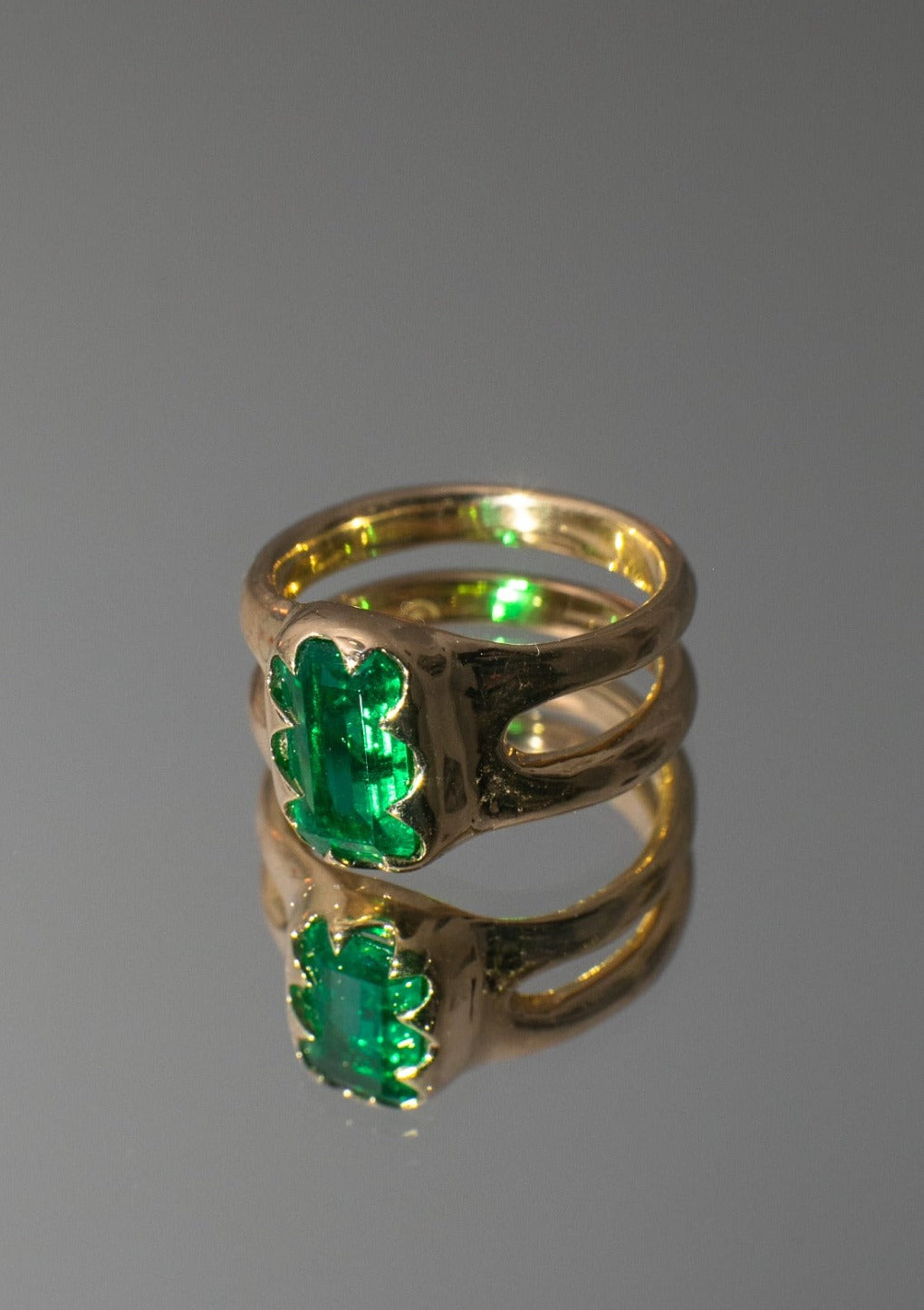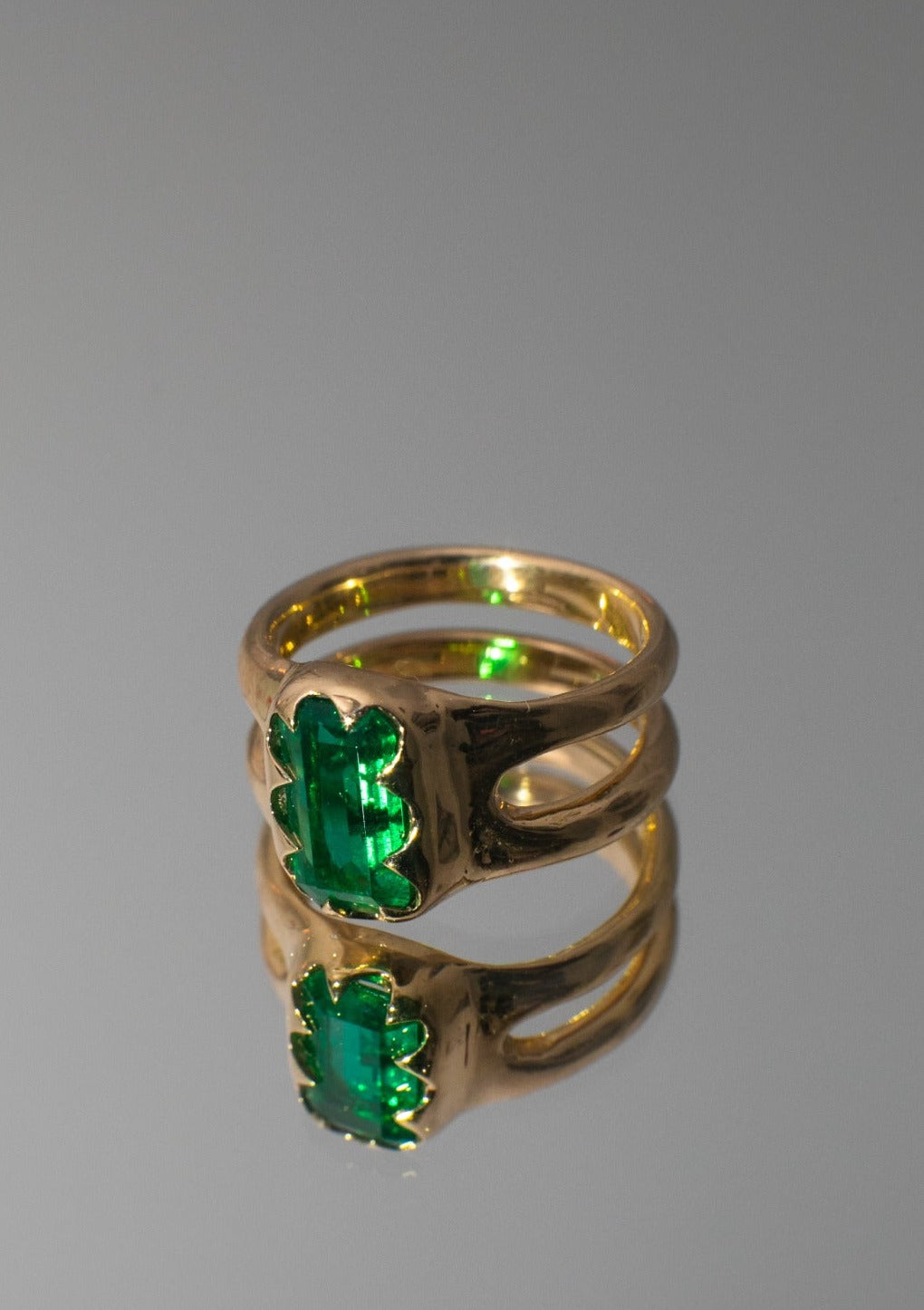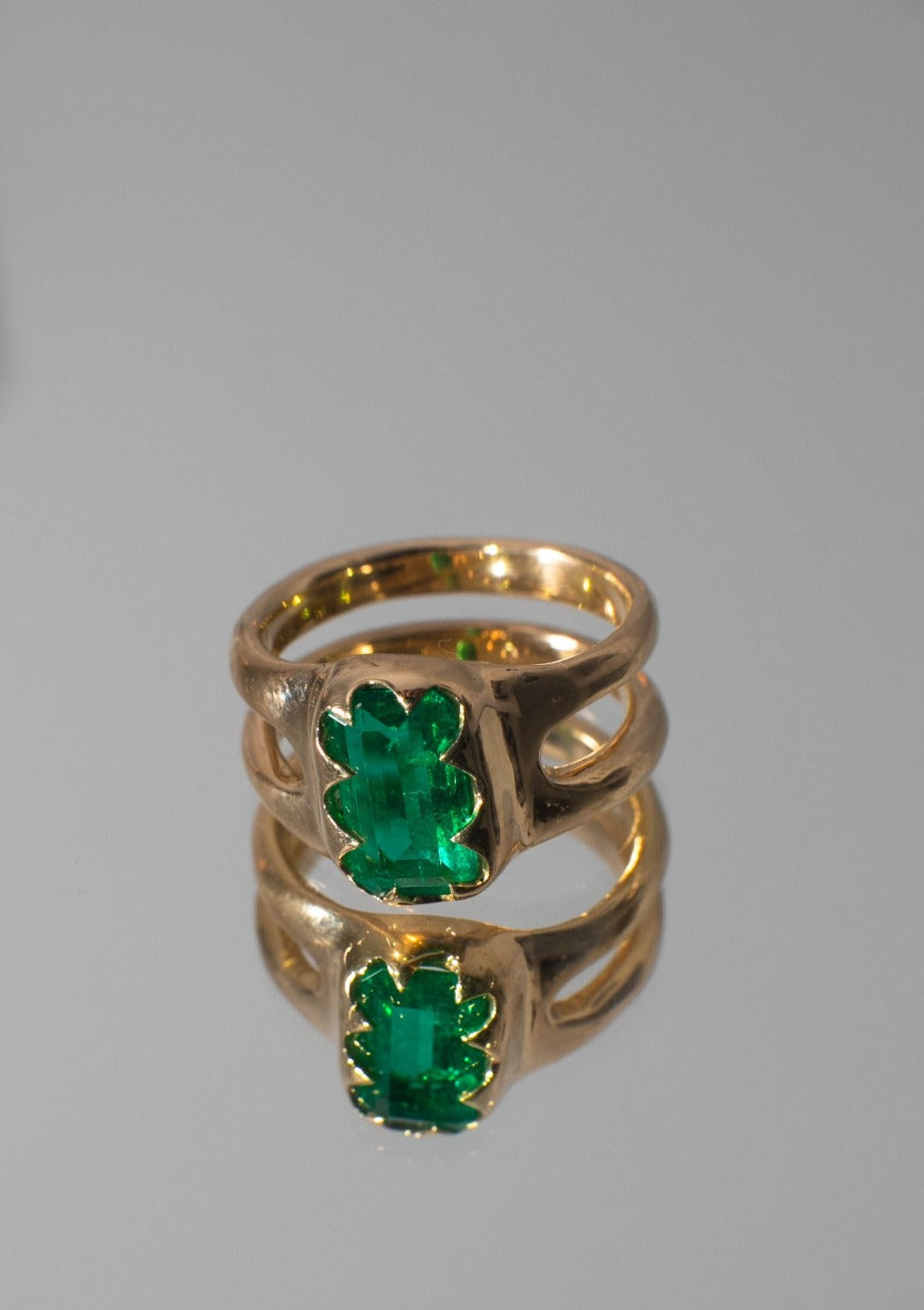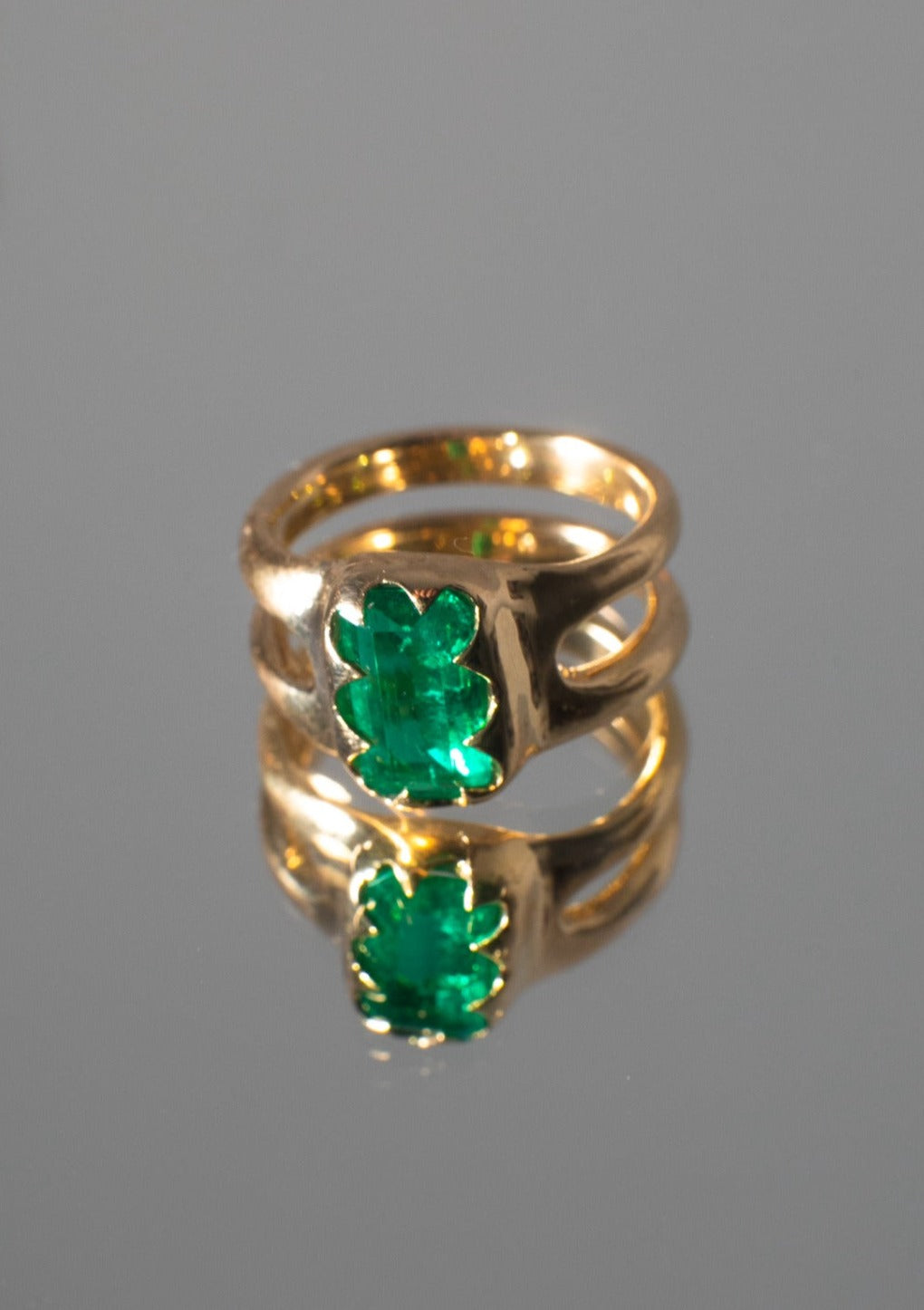 18K Narrative Ring with Muzo Emerald
Description
Details
Our Emeralds
Shipping
Part of our one-of-a-kind collection, this ring features an emerald cut Colombian emerald set in handmade prongs on a double band ring. This stunning emerald has a rich green color and is full of life, allowing light to pass through the stone. 
Stone- 1.21ct certified untreated Muzo emerald from Colombia. 
This ring is ready in size 7, but a similar one can be made in a different size. Please allow 8-10 weeks to source your stone and make you a custom one. Please note price will vary. Email us at hola@daniellasamper.com
If you are not sure what size to get, we are happy to mail you a ring sizing tool. Click here to request one. 
-Made from 18k Fairmined Gold
-Ring is 1/2"wide.
-Certified Muzo 1.21 ct emerald cut emerald. 5.64 x10.38 x 2.56mm No oil.
-Handcrafted in Colombia

The finest emeralds come from Colombia and our project shines light to this beautiful stone, the people that mine it and sustain on it, and pays tribute to its origin.

Emeralds are a type of Beryl that takes approximately 100,000 years to form and are loved worldwide for their green color and Its natural inclusions. Inclusions, often referred to as jardin (Spanish for garden) are unique to each emerald, and part of its beauty.

We source our stones from Muzo, a region in Colombia that produces one of the most beautiful emeralds in the world. You can learn more about where and from whom we source our emeralds from by clicking on the link below. Learn about the mission behind this project, and why sourcing from Guaqueros is our main goal.

Just like our gold, your emerald piece will come accompanied by a certificate of origin if the emerald is larger than "tiny"
This item is ready to ship