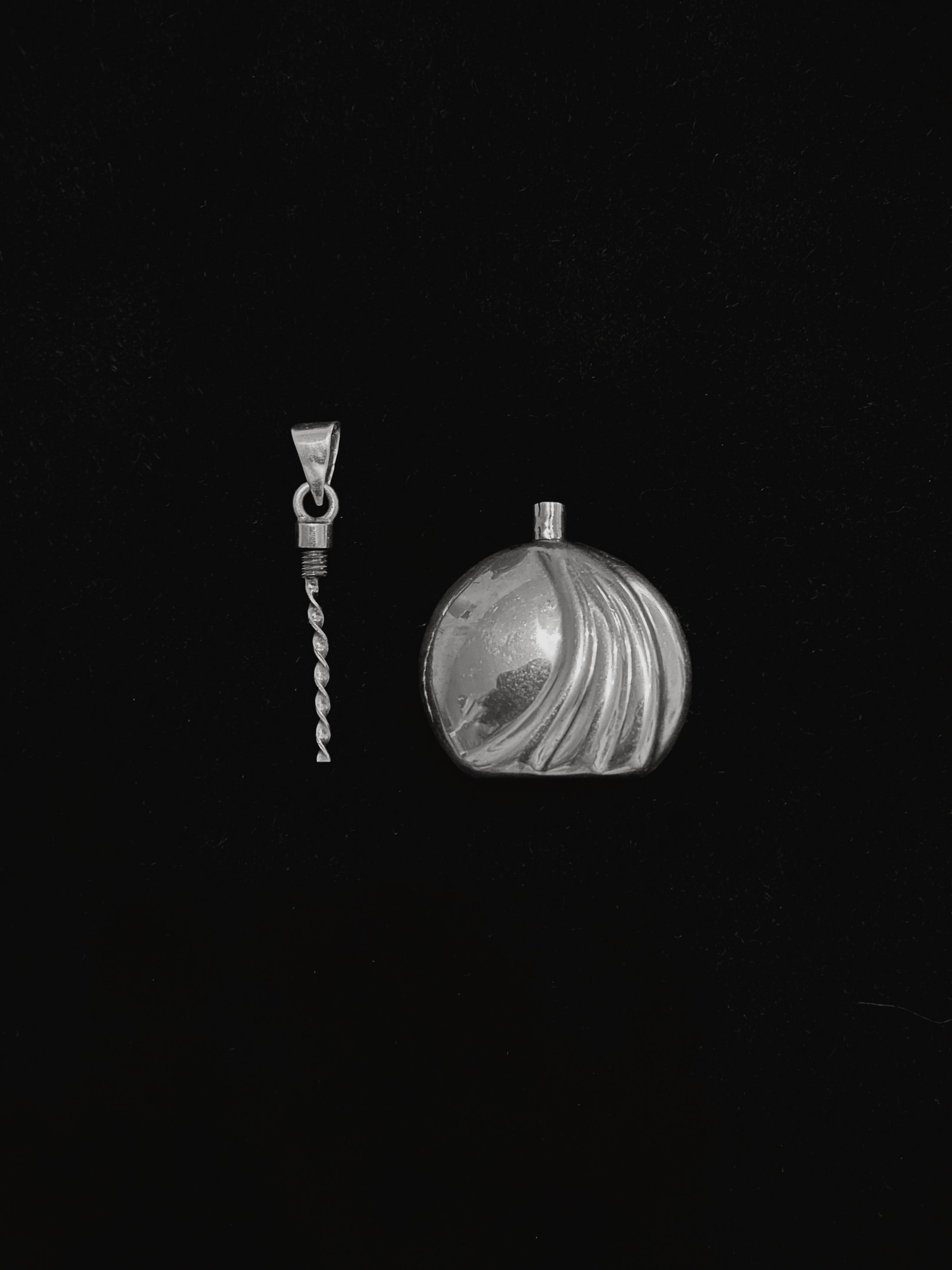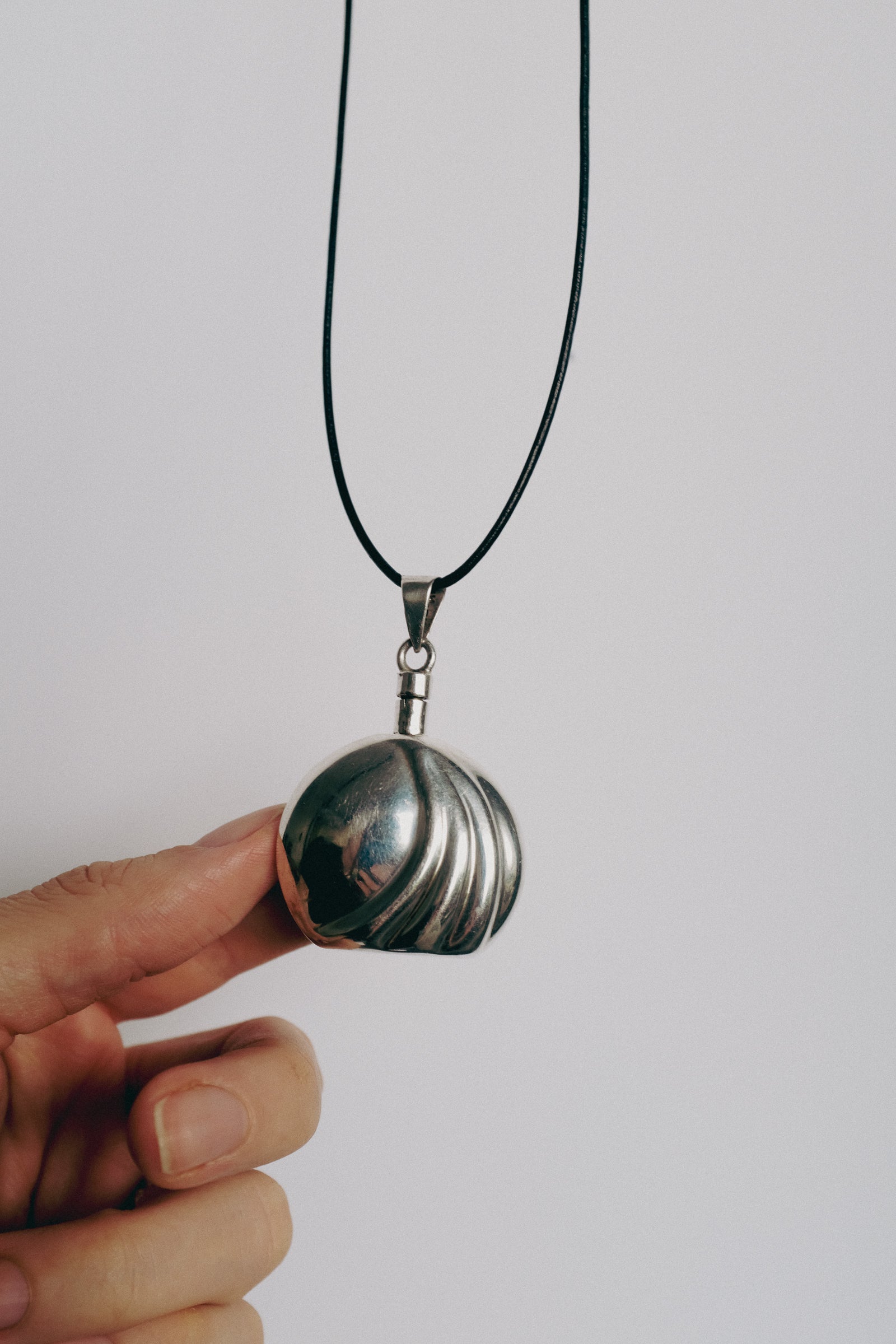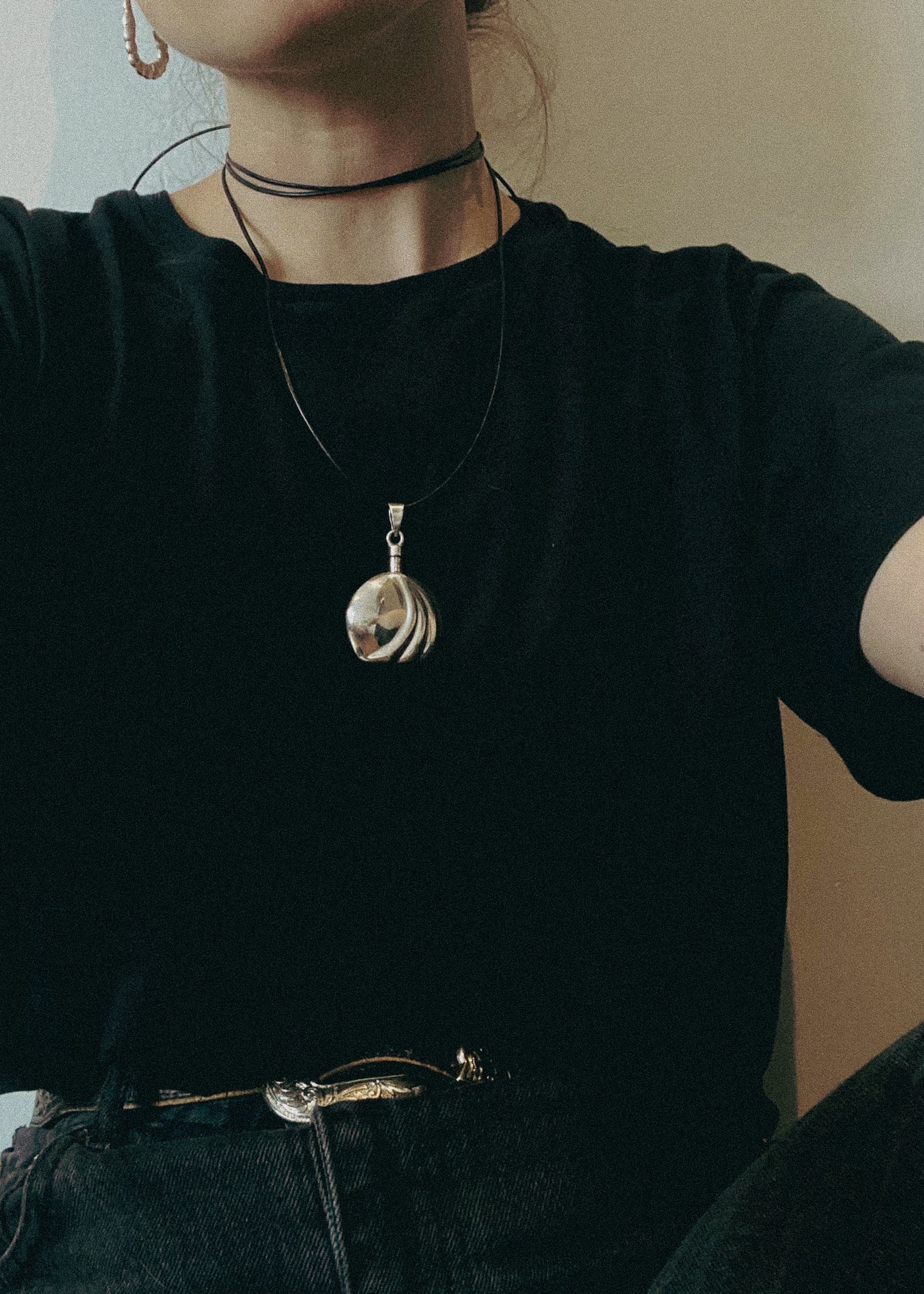 Antique Fluted Perfume Flask in Sterling Silver
Description
Details
Shipping
This antique fluted perfume flask, meticulously crafted in 925 sterling silver, captures the essence of a bygone era. From the heart of Mexico's artisanal heritage, this flask whispers tales of timeless beauty and cherished scents. A testament to craftsmanship and history, it's more than an accessory; it's a journey through scent and silver.

This flask has been cleaned and polished to restore shine, and it's sold with a leather cord.
This is a unique piece and once sold it won't come back in stock. 
-Sterling silver
-Pendant is  3" tall, 1 1/2" wide at the widest part.
-Handcrafted in Mexico

This item is ready to ship